Quality Printing For Your Post Cards, Business Cards, Flyers And More….
 Quality superior printing and excellent customer service are some of the reasons why daily consumers, graphic designers and businesses trust us with their printing needs.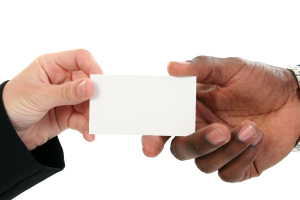 The need for quality printed products for your marketing and promotional efforts cannot be emphasized enough, and that is why VizzyBrand provides low-cost printing solutions necessary to gain visibility and grow your business. From business cards, postcards, flyers, banners, calendars to brochures and more, we are proud to be leaders in online printing services.
You don't have to wait for weeks to get your postcards, business cards, newsletters and so on to get printed. Your products will be printed and delivered to you or be ready for collection at our showroom. VizzyBrand can print your brochures, postcards, posters, business cards, etc. within 24 to 48 hours depending on your specifications and the volume.
Why Choose VizzyBrand for printing?
Superior Quality
With VizzyBrand you can be rest assured that all your print products will come out right each time. Printed products are backed by 100 percent quality guarantee.
Unbeatable Prices
We are proud to offer quality printing services at unbeatable prices. Printing for business cards start at $75 for 1,0000 high quality double sided coated cards. We offer the best prices available from our easy-to-use website.
Eco-Friendly
Protecting our environment, our employees and customers is of paramount importance to us. To accomplish this we use low VOC emitting ink and our paper options are made up of recycled materials.
Excellent Customer Service
Do you have a question, or need help placing an order? Our highly trained staff is here to help 24/7.
Business Card Marketing Tips
The following are tips to consider before designing and creating business cards:
Make your message clear
When anyone takes a look at your business card, flyer or brochure, they should be able to tell immediately who you are and what you offer. Make sure that your business card contains the following information:
Business Website (if there's any)
You can use the back of your business cards, newsletters, posters etc for web addresses, social media sites, QR codes which use smartphone technology to navigate through mobile websites, telephone numbers, and directions to where your business is located.
Your Text Should Not Be Small
We recommend you don't use font text lower than 8pt on your business cards. It will make it harder for your contacts to read about you.
One way of ensuring legibility is to use precise and clear fonts like Century, Calibri, Avant-Garde, Helvetica or Garamond. These are classic examples of font texts that were designed for easier reading. You can go ahead and use fancy and modern fonts, but not all will be legible.
Use Images and Text Wisely
Simplicity is always best. Avoid adding too much text and graphical images on your business card. You should be able to tell the difference between a business card and a poster or flyer; there's a fine line between them. Flyers, posters and the like will do well with plenty graphical statements, but business cards will need simple statements with an image or two at most.
A card with less imagery and text does better. If you feel there's need to add extra information, consider a folded business card to add the info.
Use high-resolution images
Before uploading your business cards to VizzyBrand, ensure that your imagery is bright and crisp by designing in high-resolution. If you struggle designing your business cards, do give us a shout and we'll gladly assist you with some amazing business card templates for your graphical messaging.
Before you setup the design file for your business card, look out for the following essentials:
Image resolution settings should be 300dpi
The card should measure 1050 x 600 pixels or 3½" x 2
Don't use RGB mode for your designs, but CMYK for print
Include a bleed area around your card to make sure that important elements are not mistakenly cut-off. Another good reason for choosing to use a design template.
A thumb-rule to always remember is:
You should view your designs at 100 percent magnification. If you see your image appearing pixilated on a screen resolution of 300dpi, it will look even much worse after printing.
Add a professional looking image with your card
Whether you run a small business or a large corporate, it is important to portray professionalism in your imagery. Your business card should tell people about how much you care about your company and its appearance. It should help people confide in you.
Looking to cut corners and costs by using poor quality inkjet kits or getting your cards from free websites, where their logos are printed on the back will bring about dire consequences to your business image. It will serve as indication that you care little about your business appearance.
Quality printed materials are one the most crucial investments you can ever make. Using the services of a superior, professional online printing company like VizzyBrand will ensure that you impress and entice both existing customers and prospective ones with products that look and feel professional.
When it comes to making business cards, posters, flyers, brochures, postcards and more, you cannot afford to compromise on quality. Make your first impression a memorable one with brilliant coloring like that offered by low-cost, superior, quality and professional online services like VizzyBrand.